Using a Powerful, Multi-Awarding Winning Therapy
I can help give you Freedom
from a wide range of issues
for an Immediate Positive Impact on your life
Using a Powerful, Multi-Awarding Winning Therapy
I can help give you Freedom
from a wide range of issues
for an Immediate Positive Impact on your life
If you are ready to transform your life for the better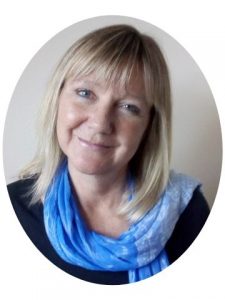 I am the owner of Rapid Healing Therapy
I use an empowering proven therapy
Rapid Transformational Therapy (RTT)
that can bring you fast beneficial results
What Is Rapid Transformational Therapy - RTT?
What Is Rapid Transformational Therapy - RTT?
Rapid Transformational Therapy (RTT) is a unique, stand-alone therapy, which is versatile and fast-acting.
 RTT  promotes permanent, positive change and healing, with many clients achieving highly beneficial results within 1 -3 sessions, removing the need for continuous therapy sessions.
RTT  is based on neuroscience, and incorporates the most beneficial principles of Psychotherapy, Cognitive Behavioural Therapy (CBT), Neuro Linguistic Programming (NLP) and Hypnotherapy.
What Can RTT be used for?
What Can RTT be used for?
RTT is very versatile
and has been used successfully for a wide range of issues, including pain, anxiety, imposter syndrome, addictions, infertility, weight and eating issues, autoimmune disorders, performance to name but a few .
New Group Sessions to

Stop Binge Eating
New Group Sessions to
Stop Binge Eating
If you would like to work with me to stop poor eating behaviours and weight issues,
in a small group, rather than individually, please click below for more information on the times, prices, etc.
Please just get in touch and ask me if you are not sure if RTT is suitable for you.
I use the powerful RTT tools and techniques to identify and resolve the underlying root causes of issues rather than simply dealing with the symptoms.
It is thus much more effective, quicker and better value than a series of conventional therapy sessions.
I trained in RTT shortly after Marisa began teaching RTT, and have been working with clients since 2018, helping many people successfully overcome a variety of different issues using the RTT process.
It is exciting to be able to bring such profound, rapid healing and resolution for my client's issues, usually within a couple of sessions, and all within the comfort and privacy of their own home, via the internet.
What My Clients Are Saying
This was absolutely the right therapy for me.
It has been a game changer in terms of  allowing me to heal. I can't believe how effective it has been. Never experienced anything like it.
Hilary is lovely and made me feel v comfortable throughout.
I'm recommending it to everyone…. I've tried a few things in the past but this has been the best by far as it targeted deep issues that needed resolving.      Read more here
I recently had rtt with Hilary. Having never had it before I was skeptical and wasn't sure that it would really work.
I have had a life long sugar addiction …within a week of the rtt … I wasn't interested in sugar any more and more shockingly chocolate just didn't call to me at all.
I am still in awe a month later at how little interest I have in my previous addiction.
If anyone is in two minds, just do it, Hilary is amazing at what she does. She is gentle, supportive, will make you feel at ease.      Read more here
I reached out to Hilary 10/6/21, I had heard about RRT/RTT therapy and had many questions and some reservations. I had gone through many serious traumatic events and relationships thus far in my life. However, discovering my spouse's infidelity two months before contacting Hilary was the final traumatic event that I felt I could shoulder without more intervention, than the traditional therapy I had been involved in for approximately eight months prior to contacting Hilary. 
Hilary was more than willing to answer all my questions, concerns, and gave me space to consider my decision without pressure. I was hesitant to begin another therapy, and spend even more money on more therapy with the fear that I would still end up feeling like I wasn't making progress. I realized very quickly that I felt at ease with Hillary, even though I had not spoken to her face to face yet. I also realized I had nothing to lose, and everything to gain from what she could offer me. I confirmed to her that I wanted to move forward with sessions. We began with a pre session consultation soon after I confirmed my desire to move forward with therapy. 
I have continuously worked with Hilary since 10/6/21, and my life has been transformed. I have worked on childhood trauma's, self medicating through food and alcohol, infidelity recovery, anger triggers, and calming techniques. With this amazing help from Hilary I've been able to take control of my life in a way I'm not sure I ever possessed previously. She has the most wonderful, calming, soothing voice I've ever heard. She is very personable, caring, compassionate, giving, trusting, professional, and non judgmental. She is not the rigid therapeutic professional I've encountered before, she is down to earth and more than willing to work with you to understand what you are coping with, and how she can help you heal. 
My only regret through all of this is that I didn't discover Hillary sooner in my life. I would, and have recommended her to anyone that is seeking true restorative help. I plan to continue working with her, and hope this message reaches anyone that is skeptical like I was. This is worth it, Hillary is more than worth the financial investment you will make in yourself. Hillary has saved my life, and opened up the doors in my mind to a life that is actually worth living.


Hilary is an Amazing therapist! She is both highly intuitive and intelligent. She also has a very easygoing manner and is kind and a wonderful listener. All of these qualities combined with the extremely powerful RTT method put Hilary at the pinnacle of her profession.
During our session, I felt safe to explore deeply repressed issues….     Read more here
After initially being very sceptical about RTT, and it's powerful results, I decided to give it a try. 
And I have to say I am so very glad I did! 
I contacted a few therapists and eventually decided to go with Hilary. 
I knew from the first time I spoke to Hilary that I felt very safe and comfortable with her.
I entered into RTT with a degree of scepticism. Surely this is to good to be true?
But I can honestly say that I am so glad I gave it a try.
I feel like I've been given a new lease of life, a fresh start.
I didn't know very much about Rapid Transformation Therapy and was a bit cynical on how it would help me but when I had a session with Hilary, it really changed my life. …..  Read more here
I liked the fact that I remained conscious and alert throughout the process as I thought I would fall asleep. I never felt out of control and …..       Read more here